CHIGO occurs again at Cambodia Exhibition
The three-day Cambodia Construction Industry Expo opens at Diamond Island International Convention & Exhibition Center of Phnom Penh on Sept.18, 2019. This is the second time that Chigo participate in this exhibition,which attracts many exhibitors from China, Thailand, Singapore, Cambodia and other countries and regions.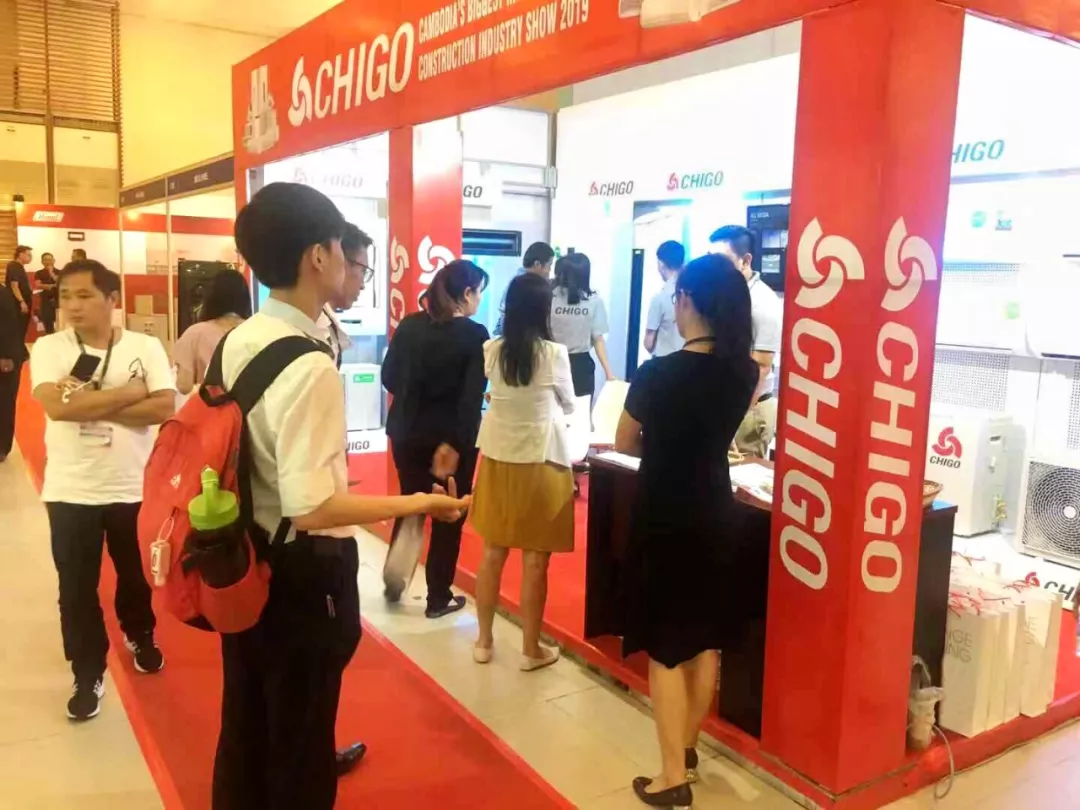 The 88 cylindrical air conditioner with aesthetic design of triumphal column is still the focus point in the exhibition.Since firstly exhibited in overseas markets, it attracts many attentions from people. 1000 mm large and wide air outlet and around 60 ° and 120 ° oscillating blades, makes the air's supplying range wider and more even, which is favored by local consumers. In addition, some air conditioners exhibited in exhibition can be fast cooling in 30 seconds, and the characteristics of 3D wind and some of the small home appliances also appeal many customers to visit.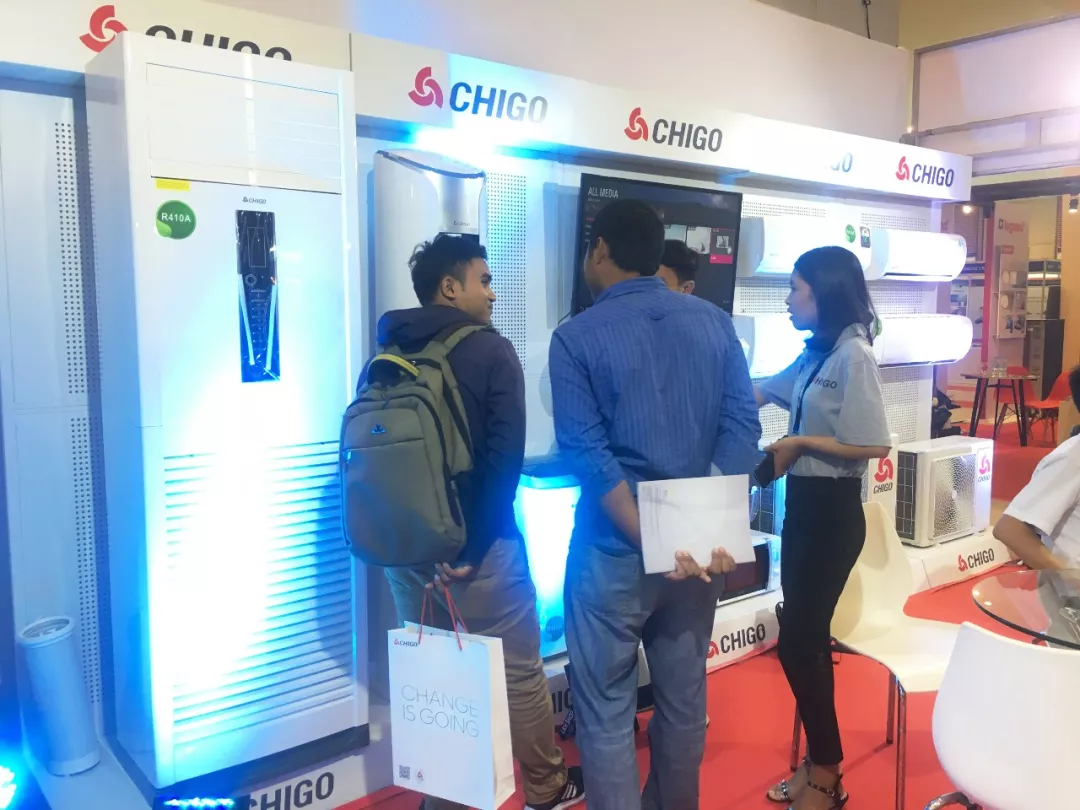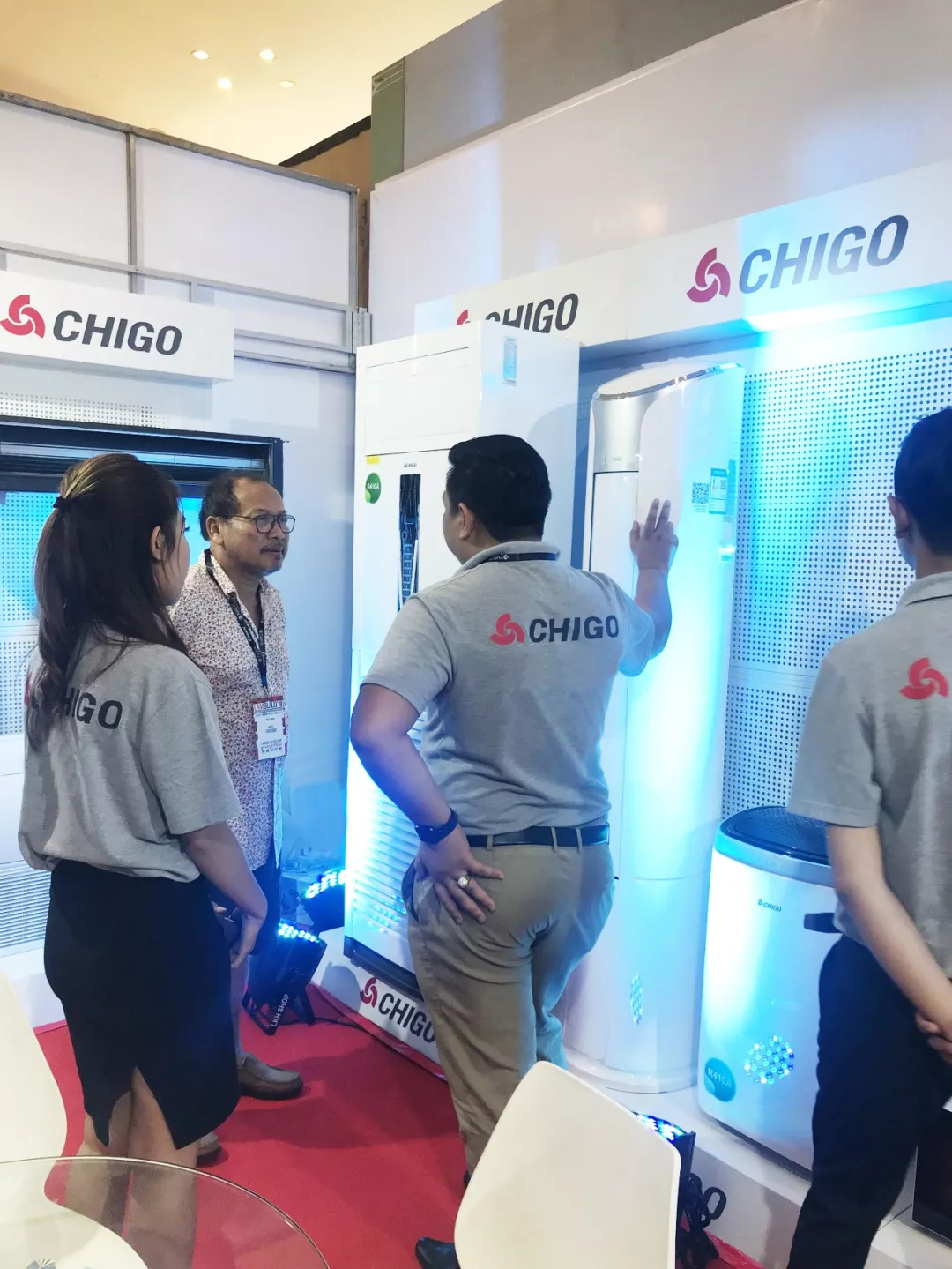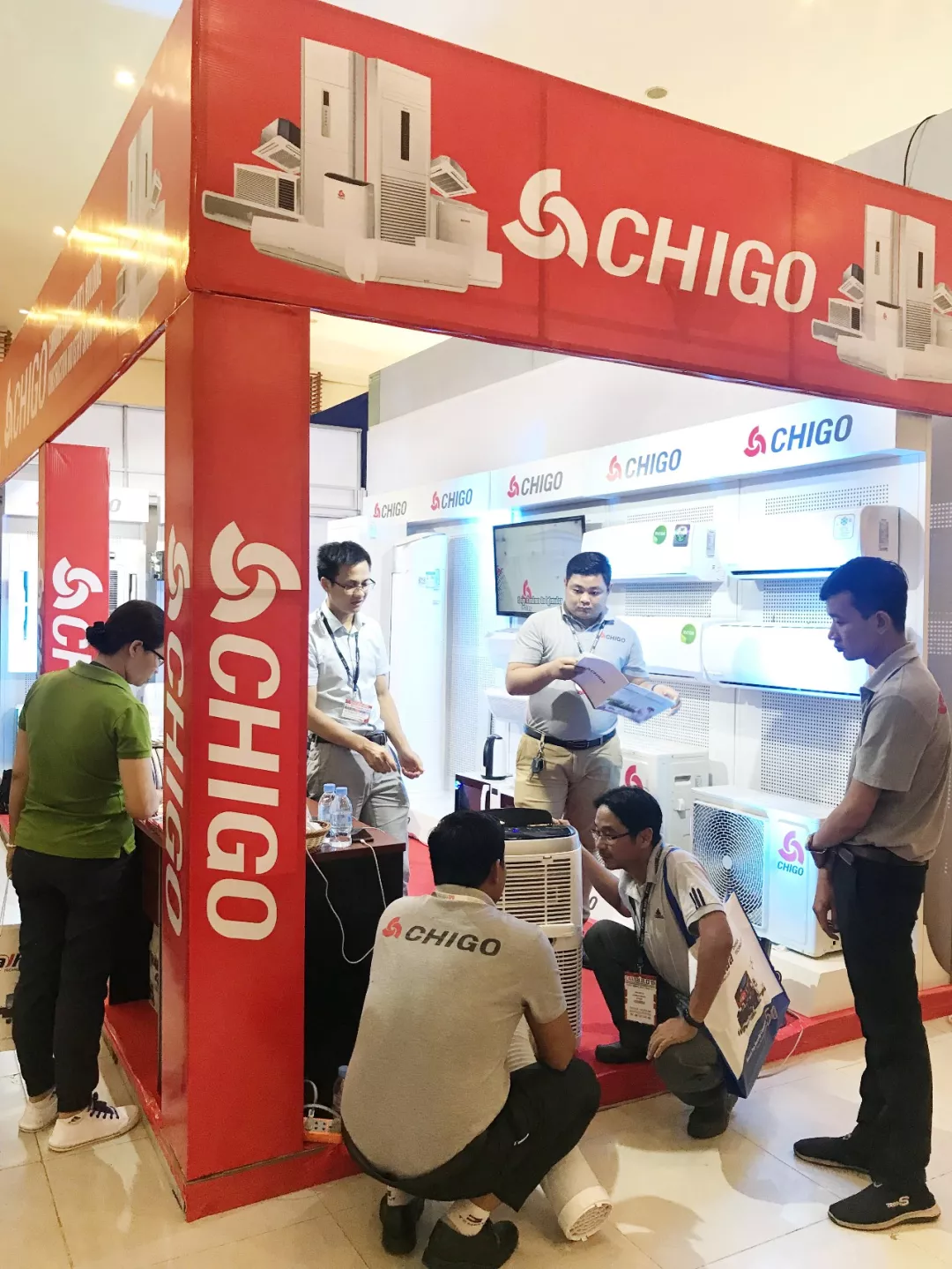 It is understood that in recent years, Cambodia's economy has rapidly developed.Currently, it has stayed at state that hundreds of industry is waiting for prosperity. The government also introduces and executes the liberal economic policy of opening to the outside world, which promotes economic development and produces fruitful result. Chigo has seized this opportunity and participated in the exhibition for two years continually. In this period, Chigo demonstrates strong power of R&D and manufacturing strength to various countries and regions in southeast Asia. In this way, more and more potential clients and consumers could know more information about Chigo's products.