Chigo Meets Buyers from the globe on the cloud at 128th Canton Fair
The cloud opening ceremony of the 128th Canton Fair was held on 15th October. Continuing the online participation mode of the 127th Canton Fair, Chigo interacted with global buyers synchronously with richer content and more innovative forms.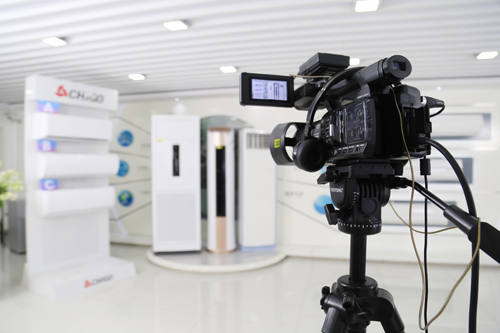 "Cloud marketing", live-streaming, VR 、and 3D technology are all coming up.
In a 24-hour live-stream studio, overseas marketing sells elites turned into professional anchors, showing hot selling points, explaining unique technology, and selling perfect products on the cloud; Customer service 24 hours online answered questions so as to communicate and negotiate instantly; Win the recognition of customers with professionalism and show the charm of "made in China" with high-end quality.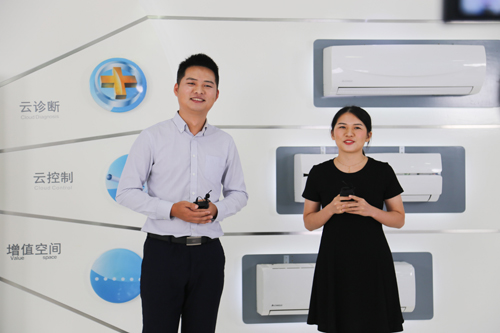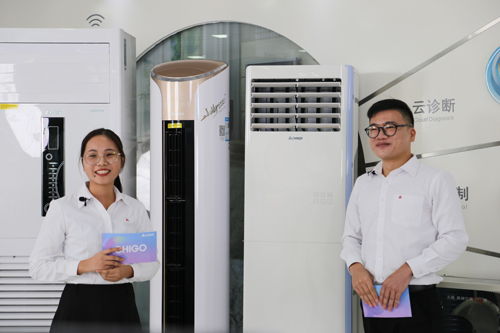 How to fully enjoy the charm of products from the online canton fair? Browsing Chigo overseas official website and VR products gallery. Intelligent cool techs VR gallery further enhanced the user experience at this cloud fair . With a click of the mouse, our customers could experience one-stop product gallery online. Our model, function and specification of the product can be seen at a glance, the 3D effect can quickly enhance the customer's perception, and the dynamic feeling of the product will bring more real experience.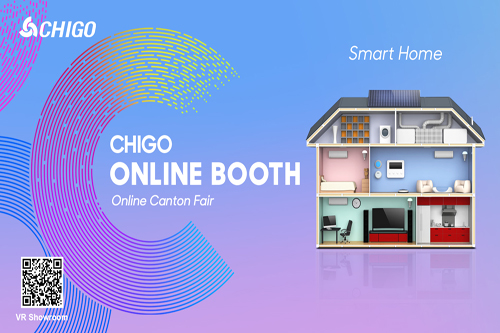 (scan to stroll around the gallery )
Chigo's overseas website is even more all-inclusive, with diversified presentation of pictures, text, 3D panorama, and VR video, to achieve a convenient and efficient experience of viewing and negotiation for overseas buyers.
Intelligent, healthy, smart, and strong cooling are leading from the front
Affected by the global epidemic, around the main line of "health", Chigo products focus on breakthroughs in the three core functions of health, intelligence and strong cooling. A number of leading products are on the stage to meet the growing needs of users.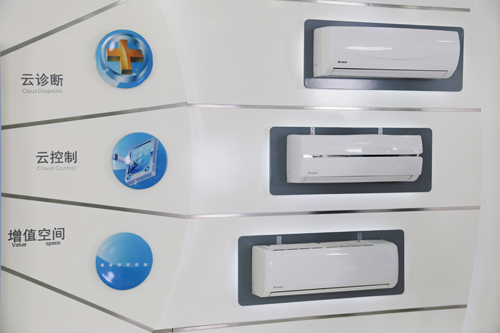 The evaporator adopts a new generation of hydrophilic bacteriostatic golden fins, with self-cleaning technology, timely dust removal, and fresh air, to create a comfortable indoor air environment.
Meanwhile, it is also a talking air conditioner-with it's accurate voice recognition system to achieve face-to-face communication and experience with users. It adopts international well-known compressors, which improve air conditioning operation power in all round and achieve 30 seconds rapid cooling and more comfortable air supply.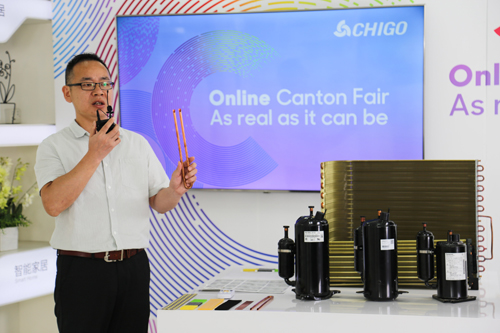 In addition, the new products on display are easy disassemble and assemble, remote control and other functions, which close to market demand.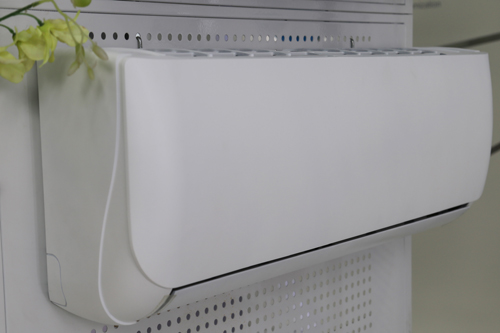 Focusing on the field of air conditioning manufacturing in the past 26 years, the differentiation advantages of high energy efficiency, high intelligence and high health are more and more accepted by the international market.
To adapt to the changes in the foreign trade environment, Chigo continues to strengthen its own brand research and development, unlock the new mode of foreign trade, and promote the process of internationalization.
See you at Chigo Live Stream Room on 15th -24th October!