CHIGO Online Canton Fair attracts global customers
On April 15th, the whole world turned its sights on the millennium business capital-Guangzhou once again, where the 129th China Import and Export Fair (Canton Fair) opened online as scheduled. As the oldest trade event in China, this is also the third time since the epidemic that the Canton Fair has been held entirely online. In this online Canton Fair, all of CHIGO's regional marketing elites and anchor team, bringing a series of latest air-conditioning products, would participate in the online live broadcast and strive to provide high-quality products and services to global customers to show the world CHIGO's 27 years of innovation and quality in the field of AC.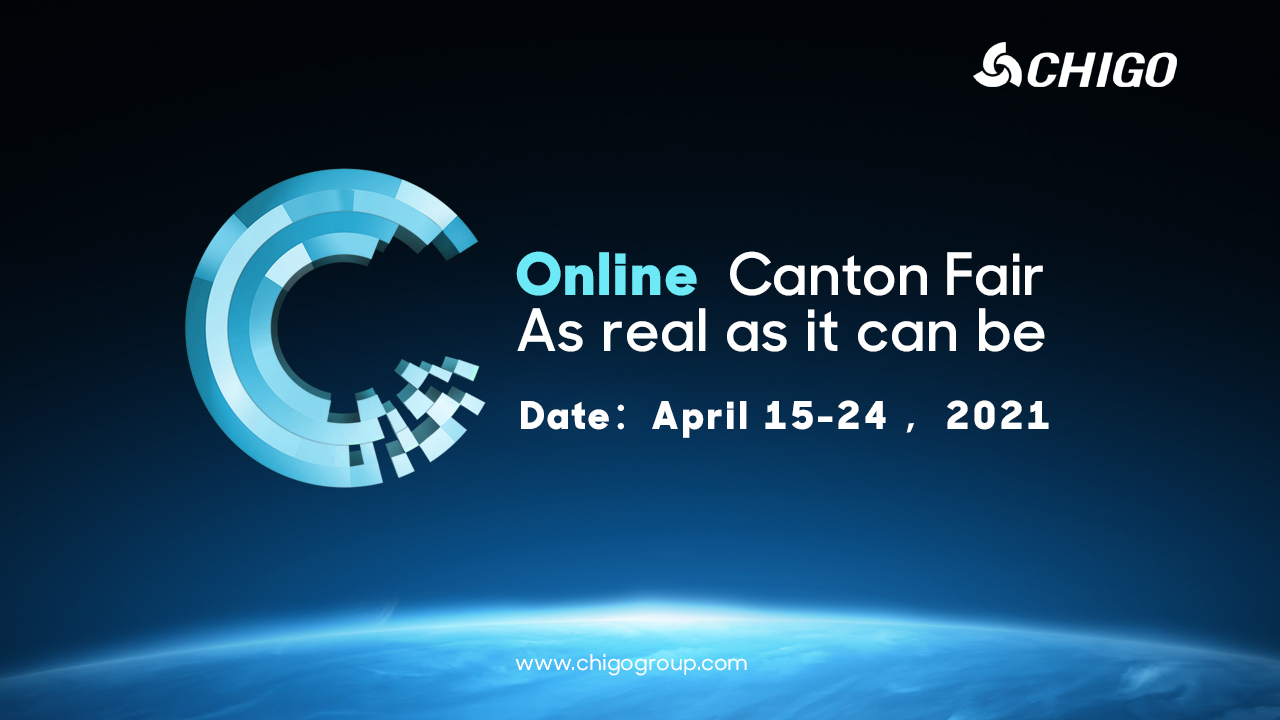 On the first day of the opening, a large number of visitors poured into the CHIGO live studio. The anchors led global merchants online to experience the significant advantages of CHIGO Air Conditioning in terms of health, intelligence, and strong power with fluent English, which received a lot of praise.
As is reported, CHIGO's key air-conditioning products come with three core selling points, including strong refrigeration, comfort and health, and intelligent control at this Canton Fair. The rapid refrigeration and high-efficiency operation brought by its high-quality compressors have caught the attention of customers; it adopts a new generation of hydrophilic antibacterial golden fins and self-cleaning technology to remove internal bacteria and dust to fresh the air.  Meanwhile, it can meet the needs of different markets, with functions like the stable operation of ultra-low temperature and high temperature, wide voltage, self-cleaning technology, intelligent remote control, easy disassembly etc., which has also won the attention of customers.
"Exhibiting online is very different from offline entities. How to get more exposure traffic and make products stand out is a huge challenge", said the representative of CHIGO, "For this fair, we have already made full preparations including optimizing and improving product graphics and video display for better presentation effects, helping customers to have a more comprehensive and deep understanding of the product; on the other hand, continue to organize special training to enhance staff's live marketing skills to the new model of foreign trade marketing." It is worth mentioning that at this year's Canton Fair, CHIGO even used virtual reality technology to create an online digital exhibition hall, integrating multi-dimensional content such as corporate strength and product strength, with online live broadcast introductions and product policy explanations by the anchor team, which give customers a unique style of "online live broadcast exhibitions".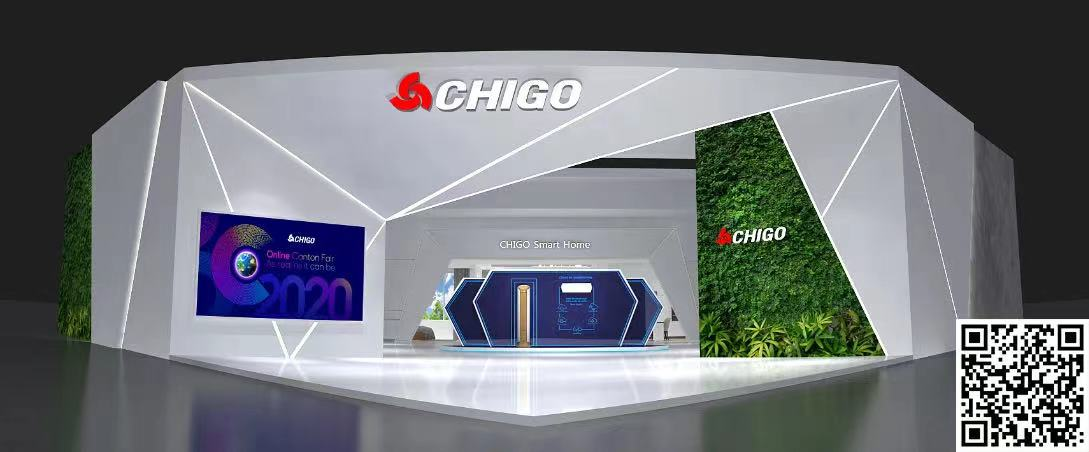 Becoming a "familiar face" of the Online Canton Fair, CHIGO has long been well realized in the live broadcast + online and offline model. In the Super Brand Day IP + offline store + live broadcast sales model, it has reached excellent achievements lots of times. New retail empowerment channel marketing is even more prosperous. Above the "cloud", there are a dazzling array of products; before the screen, there are endless stream of merchants. Behind the dizzying number of new products, technologies, and marketing, it is CHIGO's new opportunities for competition and creation in the future, a vivid portrayal of "Brand Restarting" after deep adjustments!
The blessing of brand power and marketing power provides Chigo with the confidence to breakthrough, and the forward-looking performance of the products provides a strong foundation for its re-start. In 2021, the Brand New CHIGO will capture development opportunities and industrial upgrading, heading towards a brighter future!
From April 15th to 24th, our overseas marketing team will present wonderful live content in the live broadcast room!Stay tuned!